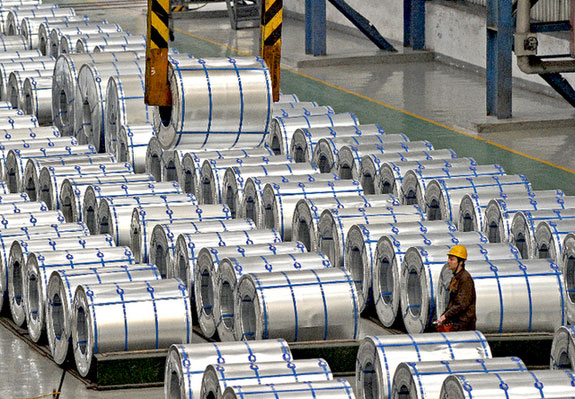 Rating agency Fitch predicts that China's annual steel exports are likely to fall to 70 to 80 million tons in the long term.
Official data shows in 2014, China's steel exports reached 94 million tons.
However, more steel production capacity will become outdated because of market demand rather than tough government policies in the future.
Earlier, tough environmental policies drove many small mills to close.
Fitch says China will add 16 million tons of new steel capacity each year in the next two years, and shut down around 80 million tons of outdated capacity in the next five years.
Source:
http://english.cri.cn/12394/2015/12/23/4081s909614.htm