Biofilms producer Innovia Films and Corbion Purac have jointly developed a range of transparent, biobased, temperature stable and heat resistant poly lactic acid (PLA) films.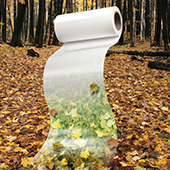 The new film is said to exhibit less shrinkage at high temperatures as against existing PLA films and offer properties similar to oil-based PET.
Newly developed bioplastic PLA films would be used in both food and non-food packaging and various industrial applications, said the company.
According to Corbion Purac and Innovia, the film can withstand the temperatures required for sterilization in food packaging products such as juice or soup pouches.
The PLA film may also be used in non-food applications including release liners for pressure sensitive products, window films, and protective films for smartphone screens.
Innovia product development manager Steve Langstaff said that existing biofilms show weak performance at high temperatures.
"This new development will fill a performance gap in the market and is a great opportunity for both Innovia and Corbion Purac," Langstaff added.
Corbion Purac is sourcing lactide monomers from GMO free, renewable feedstocks such as sugarcane, to form the basis for bioplastics PLA, which can withstand boiling water.
The new PLA films, which is said to replace oil-based plastics and eliminate company's dependency on fossil fuels, will be exhibited at the K Show, Hall 5, Corbion Purac stand 5B22, to be held from 16- 23 October 2013 in Dusseldorf, Germany.
Source:
http://foodproducts.packaging-business-review.com/news/innovia-films-and-corbion-purac-develop-new-pla-films-081013