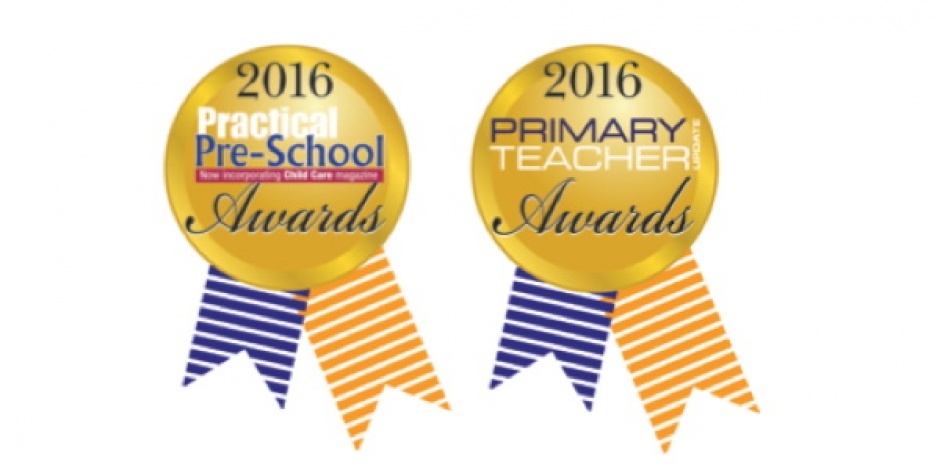 Winners included the likes of Character Options, Ravensburger, Trends UK and Golden Bear.
The winners of this year's Practical Pre-school and Primary Teacher Update Awards have been revealed today.
Taking place at a ceremony in Birmingham, winners in each category have been chosen after months of testing by childcare professionals.
The full list of winners are:
Toys and Games 0 – three years
Overall winner:
Huggable Heroes – Huggable Heroes
Gold Award Winners:
Character Options – Teletubbies Superdome Playset
Golden Bear- Run-Along Fun Sounds Twirlywoos
Zoomer Ltd – Zoomer Ride-on Toy
Toys and Games three – five years
Overall winner:
Funrise – Tonka Steel Classic Toughest Mighty Dump Truck
Gold Award Winners:
Casdon – Henry and Hetty Hand Held Vacuum Sets
Character Options – Peppa Pig Construction Deluxe House Set
Drumond Park Games – Pickin' Chickens
Trends UK Ltd – Haynes First Tech Racing Car Set
Classic Toys and Games
Overall winner:
Ravensburger – Teletubbies My First Floor Puzzle
Gold Award Winners:
Millhouse – Giant Under 3s Vehicles
BRIO – My First Railway Battery Train Set
Outdoor Toys and Equipment
Overall Winner:
Yvolution – Yvolution Y Velo Balance Bike
Gold Award Winners:
Muddy Puddles – Puddleflex All-in-One
Playforce Ltd – Upcycled Mud Kitchen
Little Tikes – Little Tikes Go Green Playhouse
Creative Play
Overall winner:
Brian Clegg – Paint Sticks
Gold Award Winners:
Jo Jingles Ltd – Jo Jingles Classes & Favourites 5 Remix CD
EYD Ltd – T4Kids™ Classroom Hammering and Drilling Set
Primary Teacher Update Awards for older children
Toys and Games
Overall winner:
Bananagrams Inc.- Bananagrams
Gold Award Winners:
Ravensburger – Big Ben with Clock 3D Puzzle
Creative Play
Overall winner:
Flair – The Original Spirograph Set with Markers
Gold Award Winners:
Brian Clegg – Paint Sticks
Interplay UK – Fuzzikins Craft – Cottontail Cottage
Outdoor Toys and Equipment
Overall Winner:
Playforce Ltd - Upcycled Mud Kitchen
Source:
http://www.toynews-online.biz/news/read/winners-revealed-for-this-year-s-practical-pre-school-awards/047383