Taiwan-based EMS provider Lite-On Technology posted a gross margin of 12.41% for the first quarter of 2014, the lowest quarterly level since the first quarter of 2008, the company announced at a May 13 investors conference.
Mainly due to Finland-based subsidiary Lite-On Mobile's large operating losses, Lite-On Technology saw first-quarter net EPS drop to an eight-quarter low of NT$0.62.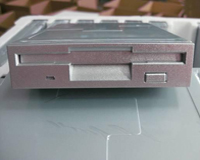 Of first-quarter 2014 consolidated revenues of NT$51.742 billion (US$1.71 billion), 43.1% came from components used in IT and networking/communication devices and MFPs (multi-function peripherals), 27.3% from LED lighting products, LED devices, imaging components and automotive electronics, 17.4% from optical disc drives and SSDs (solid-state drives) and 12.3% from structural components used in hand-held devices and other products.
Lite-On Technology: Financial report, 1Q14 (NT$b)

Item

Amount

Q/Q

Y/Y

Consolidated revenues

51.742

(12.83%)

10.64%

Gross margin

12.41%

down 0.85pp

down 2.31pp

Net operating profit

1.399

(46.54%)

(28.91%)

Net profit

1.428

(43.31%)

(9.45%)

Net EPS (NT$)

0.62
Source: Company, compiled by Digitimes, May 2014