Beam Suntory has started bottling its Jim Beam bourbon in India, which is said to be the largest consumer of whiskeys.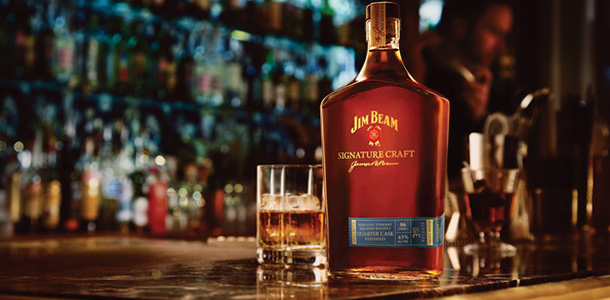 The Economic Times reported that India is one of the few countries where Jim Beam is being bottled outside of its domestic US market.
Bottling the brand locally would reduce its cost by 25%.
Beam Suntory India marketing and sales director Neeraj Kumar was quoted by the newspaper as saying: "The brand will be our second pillar of growth in the country.
"In India, the use of mixology and demand for versatile spirits is on the rise. Jim Beam is a very good mix with cola or with ginger-ale and is used in cocktails."
Jim Beam is being bottled at a facility in the Indian state of Rajasthan where the company's blended scotch Teacher's is also produced.
The locally bottled Jim Beam is currently being sold in Gurgaon, Kolkata and Bangalore.
Depending on the demand for bourbon, Beam Suntory plans to introduce new flavors of Jim Beam as well as ready-to-drink variant.
Japanese beverage company Suntory acquired Beam for $16bn earlier this year.
As part of the transaction, Beam has been renamed to Beam Suntory, and will be integrated with the spirits business of Suntory Liquors by the end of 2014.
Image: Beam Suntory's Jim Beam bourbon. Photo: courtesy of Beam Suntory Inc.
Source:
http://www.drinks-business-review.com/news/beam-suntory-begins-jim-beam-bourbon-bottling-in-india-111114-4433809