Textile mill owners in Pakistan's Punjab province who had announced a voluntary closure of their mills a few days ago, have now called for a 'forced closure' after Eid, the Pakistani media has reported.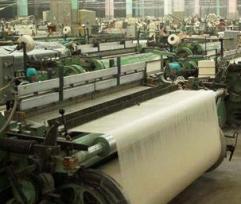 The millers had decided to close down their industrial units, blaming direct and indirect taxes coupled with the energy crisis as the core reason for them to take the extreme step.
"We had persuaded our members to not go on strike but the current scenario has tied their hands and they have no choice but to opt for the closure," said All Pakistan Textile Mills Association (Aptma) chairman SM Tanveer.
He said the situation was getting tougher every passing day, adding the basic textile sector was on the verge of collapse.
Tanveer warned that the value-added sector would soon follow suit as it would be starved of yarn and fabric when present stocks were exhausted.
"We do not want to confront the government but the unfair measures it has adopted to squeeze money from the millers are deeply resented by the stakeholders."
The Aptma chief said the benefit of lower oil prices was passed on to power consumers by Nepra but the government had increased the tariff by an equivalent amount through new taxes. He said power tariff stood at Rs14 per unit after duties on electricity were increased by Rs 4 per unit.
The textile industry consumes about 2,000MW of electricity, most of which is consumed in Punjab.
Tanveer said the additional tax translated into an extra burden of Rs200 million per day on the textile industry. The power tariff in all regional economies is lower than 10 cents while Pakistani spinners, after the levy of tax, are charged 14 cents per unit.
He said the gas infrastructure development cess mostly impacted the industries operating in Sindh and Khyber-Pakhtunkhwa but Punjab has borne a cost Rs 36 billion per annum despite the volume of gas supplied.
"Against Pakistan's textile exports of $13 billion, the industry will be paying an additional $1 billion in new power and energy taxes imposed in the budget," he said. "Which industry could bear an additional 9 per cent expenditure when it cannot recover the money from exports?"
"Our global buyers are shifting to cheaper suppliers from competing economies as they refuse to share the burden of new taxes in Pakistan," Tanveer said.
Source:
http://www.fibre2fashion.com/news/textile-news/newsdetails.aspx?news_id=173387