The 18th Street Railroad Viaduct in Birmingham will lunch LightRails. At 8 p.m. June 27, an Artistic Lighting Installation will be launched with the support of REV Birmingham and the Community Foundation of Greater Birmingham.
This lighting project is a great way to change underpasses into powerful connectors for pedestrian traffic," REV Birmingham CEO David Fleming said.
The 18th Street Railroad lights are the first of many lighting projects to be displayed across the Birmingham's City Center. The next lighting ceremony will be the Railroad Park's Relax by the Tracks.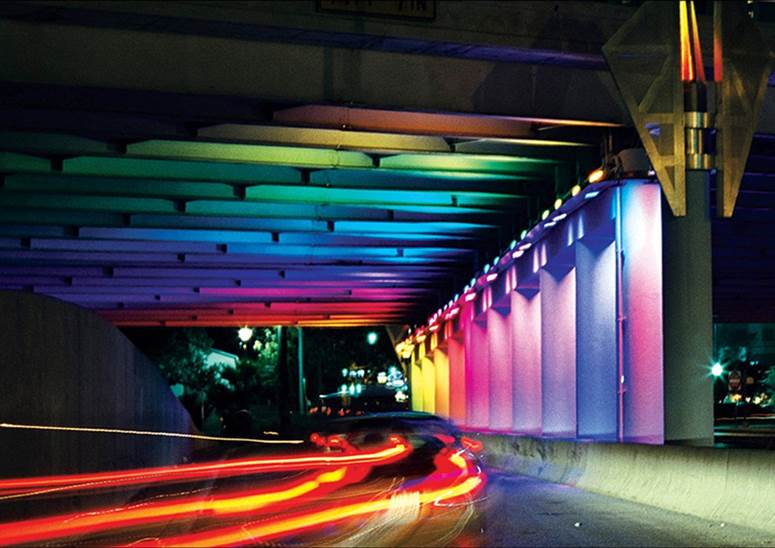 Source:
http://www.ledinside.com/news/2013/6/led_lights_to_brighten_up_20130608