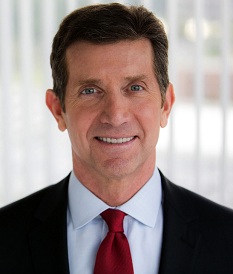 Johnson & Johnson's fourth-quarter medical device sales fell by 4.7%, to $6.6 billion, with the biggest drop (7.7%) in the U.S., the company announced this week.
Total fourth-quarter sales were down 0.6% year-over-year, to $18.3 billion. Total net income fell 28% to $2.52 billion, or 89 cents per share, down from $3.52 billion, or $1.23 per share, in Q4 of 2013.
Regardless, chair and CEO Alex Gorsky is optimistic.
"Healthcare reform efforts and improving economies are clearly helping more people access affordable quality care," he told analysts in a conference call transcribed by Seeking Alpha. "And here in the U.S, we've seen healthcare utilization rates increase for the second quarter in a row, both sequentially and versus the prior year. And we estimate that we will continue seeing similar to slightly higher growth rates when all of the fourth quarter numbers are reported."
Sales of cardiovascular and orthopedic devices helped offset lower sales in vision, surgical, and diabetes care devices, the New Brunswick, NJ-company reported. Sports medicine, hip, spine, and knee products helped drive sales of orthopedic products, with hip sales rising by 5% globally, Louise Mehrotra, vice president for investor relations, told analysts. Strong sales of subsidiary Biosense Webster's ThermoCool Smart Touch Catheter helped the company's cardiovascular device business.
"We have about 19 consecutive quarters of double-digit growth for that business," Gorsky told analysts, while acknowledging that the medical device business "has faced challenges," including the global effects of the strong dollar.
Gorsky also cited the return of M&A activity in the medtech, pharmaceutical and biotech sectors to pre-2009 levels, and government acknowledgement that patient care needs should prompt speedier product review. He predicted 3% to 5% long-term growth in the company's medical device market.
J&J had better get on it, as the merger of U.S.-based medtech giant Medtronic with Ireland's Covidien comes closer to reality. The Irish High Court has agreed to hold a hearing January 26 to decide on the proposed $48 billion merger between Fridley, MN-based Medtronic and Dublin, Ireland–based Covidien.
If the court sanctions the deal, the transaction could close on or close to January 29, creating a new Dublin-based Medtronic that would rival J&J as the largest medical device company in the world.
Source:
http://www.qmed.com/news/jj-device-sales-down-nearly-8-us