UK-based drinks company Diageo has reportedly said that it would challenge the claim by its Indian subsidiary United Spirits Ltd (USL) chairman Vijay Mallya, who alleged that Diageo failed to enter into a joint venture with him in the emerging markets.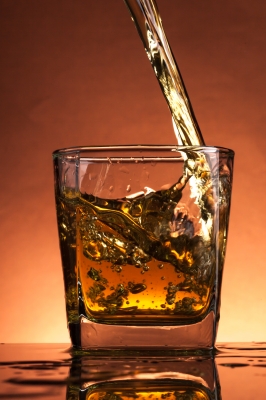 Diageo revealed in its interim financial report that the USL chairman had levied certain allegations against Diageo "arising out of a failure to conclude a joint venture with him in respect to certain emerging markets in Africa and Asia (excluding India) and to provide significant financial benefits to him."
The UK-based company, however, said that only a feasibility of such a deal was discussed when the group had signed the initial acquisition deal with USL back in 2012 and that no binding offer was made in this regard, reported The Spirits Business.
According to Diageo, the discussions were made along with a "non-binding memorandum of understanding" for the setting up of a JV in order to own United National Breweries' (UNB) sorghum beer unit in South Africa, reported the publication.
While this specific deal was closed in mid 2013, Diageo bought the rest of the 50% stake in the JV in May 2015, thereby making UNB a completely owned subsidiary within Diageo.
Diageo stated that its 2012 announcement had "noted that it was not certain whether the emerging markets venture would be established or, if so, on what basis".
Diageo closed its initial USL stake purchase deal in July 2013. It had noted then that when the "integration" of USL into its portfolio is successful, it would "explore the opportunity" of setting up a JV with Mallya in the emerging markets.
However, the group noted that this announcement was certainly not binding.
Last April, the board of United Spirits moved a vote of no confidence against Mallya, and urged shareholders to remove him from the position of chairman. Mallya declined to to voluntarily step down from the position and Diageo had then noted that it had "certain contractual obligations" to support Mallya as non-executive director and chairman of USL.
Image: Diageo intends to challenge Vijay Mallya's claims. Photo: Courtesy of pigdevilphoto/FreeDigitalPhotos.net.
Source:
http://www.drinks-business-review.com/news/diageo-plans-to-challenge-usl-chairman-vijay-mallyas-joint-venture-claim-040216-4801286