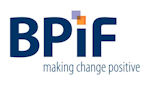 The Visual Media Conference (VMC) 2015 builds on the success of last years' conference, with attendance up by one third and attendee's topping 135 delegates. The full house gained insight from expert speakers that highlighted the importance of continuing development.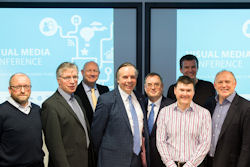 CDi Yorkshire is growing in confidence, having worked with 39 companies to bring £500,000 grants from the Regional Growth Fund that has leveraged £7-8m investment in the sector. Roger Marsh, chair of the LEP, opened the conference, explaining how the work from the Leeds City Region has already lead to the creation of 62,000 jobs in the sector. Roger focused on reaffirming the importance of Creative and Digital as one of the region's priorities in which print plays a major part as the 5th largest employer.
A major event, attracting national attention and international delegates – including a presentation from the US by Dan Nelson, President Visual Media Alliance, California. UK Trade & Investment were in attendance to provide one-to-one advice to interested delegates.
Topics ranged from the importance of typography to 'The Art of Search', and included powerful insights on how to communicate from Lyle Rainey at HP and brand packaging guru, Ian Schofield from Iceland.
Robert McClements, CEO CDi Yorkshire, said, "The conference was a great success, it reinforces the message that the region is serious about the role of the Creative and Digital sector. We have a strong team to make these events work and we intend to continue to send out that message, nationally and internationally."
Source:
http://www.officesuppliesnews.co.uk/news/visual-media-conference-builds-on-the-success-of-last-years-event-and-increases-confidence-in-the-future-of-marketing-communications/