If you are looking for a reliable car, don't assume that certain brands are always the best. Each manufacturer has models that offer a range of reliability, as identified in Consumer Reports' annual car reliability survey.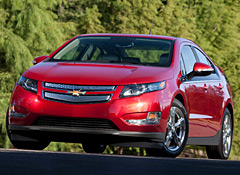 When shopping for a new car, it's best to look at individual models and not make assumptions based on brand perceptions. Certainly some brands tend to be more reliable than others, but within each product range, results may and do vary. And just because a vehicle scored well in our reliability survey doesn't mean it's recommended by Consumer Reports or a good vehicle to buy.
Some models are reliable, but don't do well in our testing. One example is the Toyota Prius C, which had the best new car reliability in our latest survey, but it scores too low in our testing to be recommended. Alternatively, the Volkswagen GTI, long a favorite among our staff, scores very high in our tests, but its reliability is now below average, so we cannot recommend it.
There are also disparities within brands. Some manufacturers have at least average reliability within all its models across the board. That is the case with seven Japanese brands. Others like BMW and Nissan have some that score very high and others that are well below average.
Below is a list of the best and worst vehicles by brand based on predicted reliability. Models with an asterisk ("*") are based on data for one model year only.
Make Best model Worst model Acura Acura TSX* Acura MDX Audi A7* S4* BMW 328i* 7 Series* Buick Enclave LaCrosse (V6) Cadillac CTS Coupe* SRX Chevrolet Volt Corvette Chrysler 300 (V6) 300 (V8)* Dodge Durango (V6) Charger Ford F-150 (V6) Explorer (V6, 4WD) GMC Terrain (V6) Sierra 2500 (turbodiesel) Honda Fit Odyssey Hyundai Hyundai Veloster* Hyundai Sonata (turbo) Infiniti G Sedan G Convertible* Jaguar Jaguar XJ* Jaguar XF* Jeep Patriot Wrangler (4-door) Kia Sportage Sorento (V6) Lexus CT 200h GX Lincoln Lincoln MKS Lincoln MKX Mazda CX-5* 3 (SkyActive)* Mercedes-Benz E-Class (V6) E-Class convertible* Mini Cooper Clubman* Cooper Countryman Nissan Leaf Armada Ram 1500 (V8) 2500 (turbodiesel) Scion xD xB Subaru Impreza Sedan Legacy (6-cyl.) Toyota Prius C* Sienna (AWD) Volkswagen Jetta SportWagen (5-cyl.)* Jetta (4-cyl.)* Volvo XC70 C70*
As these results show, don't judge a book by its cover and don't assume a vehicle is now reliable based on past history or recommendations from friends. Instead, do your research before you buy your next vehicle. Check out our model overview pages to find road test scores, reliability, safety and more.
For more details on our 2012 Annual Car Survey, see our new car reliability report. Also, check out our guide to car reliability for more details on new and used car reliability as well as owner satisfaction.
—Liza Barth
Source:
http://news.consumerreports.org/cars/2012/10/most-and-least-reliable-new-cars-by-brand.html