1. B2B Platform (https://www.made-in-china.com)

Being China's topmost all-inclusive third-party B2B e-commerce platform, Made-in-China.com has involved itself in the global trade field. Focus Technology Co., Ltd. is responsible for the development and operation of the platform since its inception in 1998. The aim of the platform is to provide the buyers worldwide with detailed information on Chinese products and suppliers. The efficient function of this platform has proved to be of crucial help in forming a bridge between quality suppliers in China and the global buyers. Moreover, it is one of China's initial B2B platforms to have a list of fully-reviewed paid-up suppliers. The diversity of the platform is proven by the fact that it covers 27 product categories and 3600 sub-categories and also displays the information in 11 languages.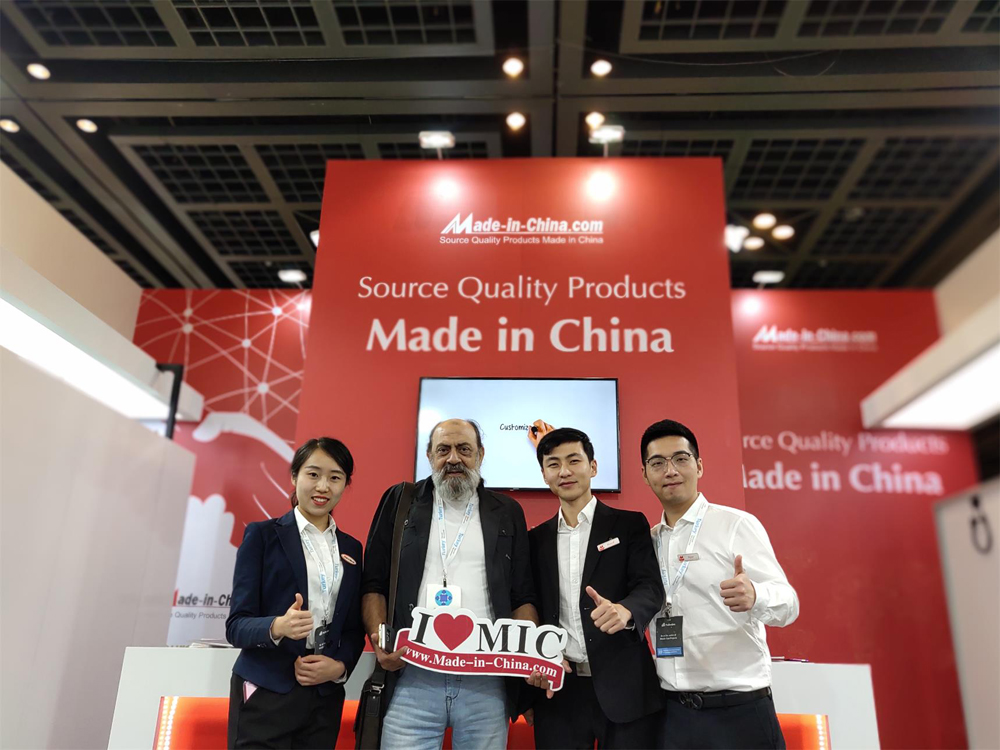 2. Trade Show

China conducts a trade show which is known by the name of China Import and Export Fair. It was conducted for the first time in 1957 and is more popularly known by the name of Canton Fair. The fair takes place in Guangzhou, China during the spring and autumn seasons every year. It is arranged by China Foreign Trade Centre and is co-hosted by the People's Government of Guangdong Province and the Ministry of Commerce of PRC. This fair having a vast history is one of the largest of the peers. It is reported that Canton Fair has the maximum buyer's attendance in China, a diverse exhibit, a heterogeneous mix of the source country of the buyers and also generates a huge business turnover for China.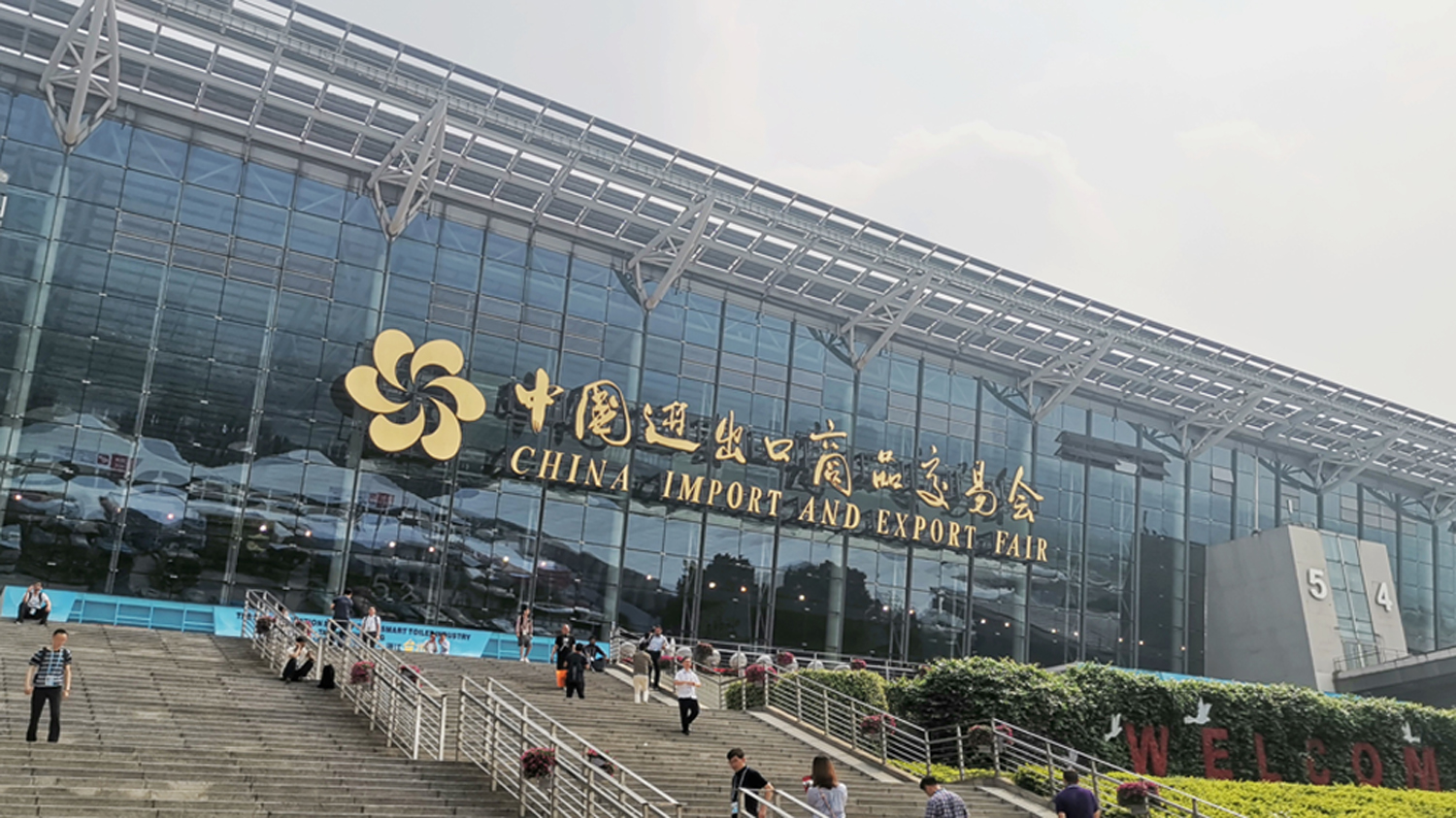 For the past 62 years, the Canton Fair has undergone several reform measures and today it stands as the epitome of foreign trade in China. The main aim of this fair is to introduce the achievements and enterprises of China to the international market. The fair provides a great opportunity to the global buyers as they can find several new products, innovative technologies and get a scope to form a network with other entrepreneurs. As of the 124th session of this fair, the export volume was found to be amounting to USD 1.3536 trillion. Moreover, the number of international buyers had also increased reaching the mark of 8.61 million. The fair is attended by buyers from all over the world coming from 210 countries.

The Canton Fair has now advanced to a completely different level where more high-tech as well as "Green" products are now being introduced. The "Smart Canton Fair" has been appreciated globally as it was highly professional and efficient and paved the way for convenient business negotiations.
3. Collect China Brands

Huawei is one of the leading companies to cater to ICT infrastructure and smart devices on a global basis. Their services span across four main spheres – IT, telecom networks, cloud services, and smart devices. The company believes in generating maximum value for both consumers and enterprises. Established in 1987, the company now has spread its influence to over 170 countries. Over the years, the company has always had a customer-centric approach in its business strategies and has constantly kept upgrading its governance and appraisal systems.
Being one of the leading multinational telecommunications company, ZTE Corporation was established in 1985 and now has its headquarters in Shenzhen, Guangdong, China. The company has several online and offline platforms that promote its corporate culture. With a market-driven strategy and an outstanding R&D working, ZTE has emerged to be the market-leader catering to the needs of the customers and providing end-to-end innovations globally.
Xiaomi Corporation is a Chinese company associated with smart hardware and smartphones since its foundation in April 2010. With continuous innovation and efficient strategies, the company is currently the world's fourth-largest brand of smartphones. It has spread its network of operations to over 80 countries around the world. Their dedication towards creating products that will deliver a refined user experience has helped them push all boundaries and be what they are today.
4. Google region as the first mentioned.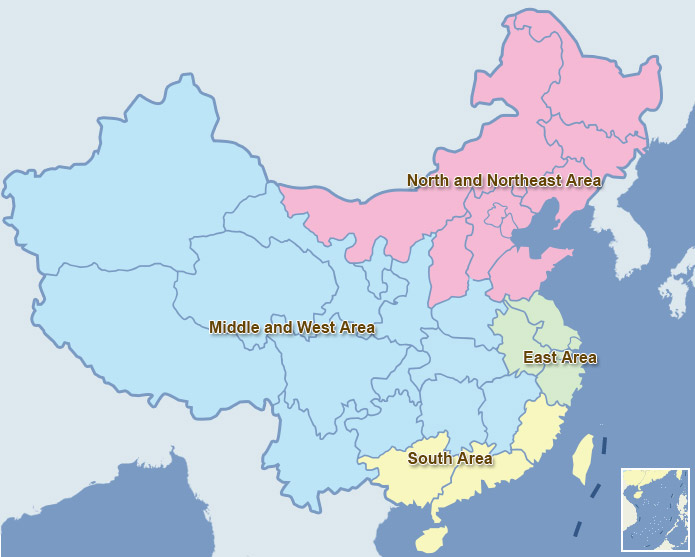 There are four main manufacturing regions namely – East Area, South Area, Middle and West Area and North-east Area. You can Google the list of suppliers found in these regions by typing the keyword + city name in Google maps. Then you can check on Google whether the supplier has recently attended any trade shows like the Canton Fair which will prove to you the credibility of the supplier. Analyze your business model and choose a supplier that fits your needs. The suppliers in China can be divided into six big categories which are – trading company, manufacturer, sourcing agent or sourcing company, domestic wholesale market suppliers, overstock wholesaler and small wholesaler who are also known as dropshippers.
5. Five featured manufacturing cities in China and the suggested China products suppliers.
Jinhua, Zhejiang
1. Auto parts are one of the biggest industries in Jinhua region. Some of the most common products include brake fluid, freeze spray, refrigerant gas, spark plug, pistons, pad pedal and so on. Some of the leading suppliers are Jin Hua Slihe Auto Parts. Co. Limited Jinhua Dason Engine & Electrical Co., Ltd. and Jinhua Cowin Import & Export Co., Ltd.
2. Some of the common hardware products include drill, grinder, power tools and so on and some of the suppliers in this region are Jinhua Yahu Tools Co., Ltd., Jinhua Shengli Tools Co., Ltd. and Jinhua Sky Talent Power Tools Co., Ltd.
3. Home electrical products are one of the largest products to be manufactured in China and particularly Jinhua. The main suppliers are Yiwu City Longfei Import and Export Co., Ltd., Oasis Industry Co., LTD, and Wuyi Xuda Trading Co., Ltd.
Humen, Guangdong
Whether it is about going to a casual day out or an evening party, evening dresses are required everywhere. T-shirts are worn on an everyday basis as well. Weddings in China are celebrated with pomp and splendor and so the market for wedding dresses is also quite big and Humen is one of those places which is the largest manufacturing city of these products.
Shenzhen, Guangdong
Shenzhen is a city which is located just across the border of Hong Kong in the southern region. It was a small fishing village in its earlier days and now it has emerged to be one of the first economic zones of the country. Electronics products are mainly manufactured in this region. Every household in today's world needs electronics products. Some of the major suppliers include Ubetter Technology Company Limited and Shenzhen Aoyouji Energy Electronics Co., Ltd.
Dehua, Fujian
The Fujian province of China is located towards the southeastern coast. Art and crafts products are very widely manufactured here. These products serve as perfect gifting materials and can be used as a piece of home décor. Some of the well-known suppliers are Xiamen Everfun Painting & Arts Co., Ltd., Xiamen Ronghelin Import & Export Company Limited and Fuzhou Jin He Rui Trade Co., Ltd.
Linjin, Shandong
Linjin locates in the Shandong province which is near to the Yellow Sea. Shandong is the third most populous cities in China and the city is economically forward as well. The production of a variety of products is conducted here among which rubber materials, non-ferrous metals and chemical products form the majority. The reputed suppliers of these products in this province are Gaomi Gongji Precise Metal Co., Ltd., Qingdao Protech Rubber & Plastic Co., Ltd., Qingdao Highly Chemical New Materials Co., Ltd., Weifang Yongjia Adhesive Industry Co., Ltd. and Shandong Tianhai New Materials Engineering Co., Ltd.
6. Log in Linkedin.com to find exact suppliers.

LinkedIn is one of the biggest B2B platforms for finding quality suppliers. There is a dedicated search bar where you can type in the keyword + supplier and then change the location to China. There will be lots of suppliers from China listed in front of you. You can see the profile section of each of these suppliers to learn about them and then see whether their social presence is huge or not. You can also divide the suppliers into various segments with the help of LinkedIn according to the part you need. This will make it much easier for you to identify the necessary suppliers. Then you can connect with the suppliers which you love and then carry on with the conversation to know more about them. The biggest advantage of using LinkedIn to find suppliers is that with LinkedIn you will get to know many suppliers and form a stable relationship with them in a very less amount of time.
7. Post on MIC Facebook page or send message to MIC Facebook page.

If you are unsure about the quality of suppliers that you are getting and want a suggestion from a reliable source, then you can take help from MIC Facebook page. Social media is now playing a key role in everything. It is a thriving channel. Moreover, everybody owns a Facebook account. If you post your requirements at the right place on Facebook, all your queries will be answered and your problems will be solved. You will get a suitable response to your problem from reputed places. All you have to do is take your mobile phone and then send a message to https://www.facebook.com/b2b.made.in.china/. In the message, state all your requirements and also the name of the products that you want. Made-in-China.com will recommend you the best supplier in your chosen category within a minimum time frame. You can also check the supplier's profile on Facebook and see the list of products that they have. Moreover, you can also check their overall feedback from their profile which will give you an idea of their quality of service.
8. Follow the selected supplier column- MEI Awards.

Manufacturing Excellence & Innovation Awards (MEI Awards) was initiated in 2011 in celebration of excellence in Chinese product manufacturing. The contest brings together those brightest China manufacturers to launch a series of outstanding and innovative products. These products will be showcased at global events where Chinese manufacturers will display their exemplary products and share industry insights. All of this gives those suppliers quite a fame in the international market. Thus, the MEI Awards will enable the buyers to get the top-notch suppliers in their respective industry.
Source:
www.made-in-china.com