SAICA Pack, the corrugated packaging division of Saica, has been awarded a contract to supply corrugated packaging to fresh produce firm Pauleys.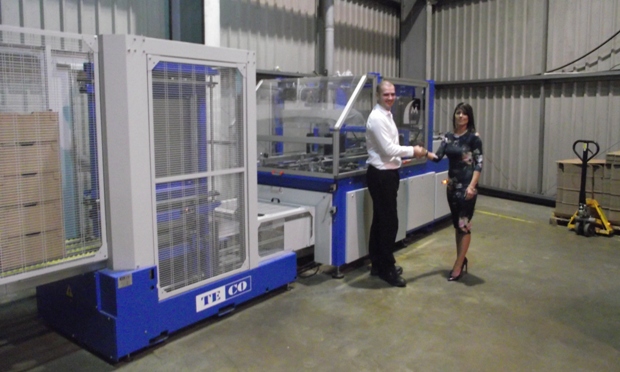 As part of the new three year contract, Saica has installed four box-making machines in two of Pauleys UK factories to enable the company to enhance its on-site capabilities through increased productivity and greater flexibility of packaging options.
The new TECO T2N erecting machines are designed to increase the number of boxes that can be produced, from an existing level of 15 per minute up to a maximum of 45 per minute.
In addition, they will be capable of producing a wide range of different styles and box designs, including corners and flanges, to cater for Pauleys wide range of fresh produce products.
John Turney, general operations manager, said the new machines will enable Pauleys to take control of its on-site packaging which helps respond to the changing demands of customers.
"We pride ourselves in leading the way in providing fresh food to the catering industry and the new machines will further enhance our ability to deliver first class services. Additionally, the new machines enable us to future proof our factory as we continue to increase our line speeds of which the TECO machines can handle with ease.
"The boxes are simple yet strong, innovatively designed and quick to erect. Comments back from the supply chain are extremely positive, damage has been reduced and our customers' feedback has been fantastic."
Source:
http://www.packagingnews.co.uk/news/paper/saica-pack-supplies-supply-corrugated-packaging-pauleys/