The British luxury automaker has formed a joint venture with Chinese technology company LeEco to produce an electric car to be marketed by 2018.
The joint venture is reportedly working to bring an electric car based on Aston Martin's Rapid S model.
Aston Martin said in a statement: "Since the creation of this concept vehicle, Aston Martin and Letv have been advancing the work on production feasibility including the identification of technology solutions for battery systems and powertrain,"
"Both companies are now focused on bringing the RapidE to market in 2018 utilizing the best technologies from the companies' portfolios."
LeEco has already supplied 3.3-inch touchscreen and an Internet of the Vehicle (IOV) technology suite to the Rapide S concept. Aston Martin CEO, Andy
Palmer was quoted by Reuters as saying: "We're on the way to creating a joint venture."
"It will help [bring] a product for Aston Martin EV quicker to market than we anticipated."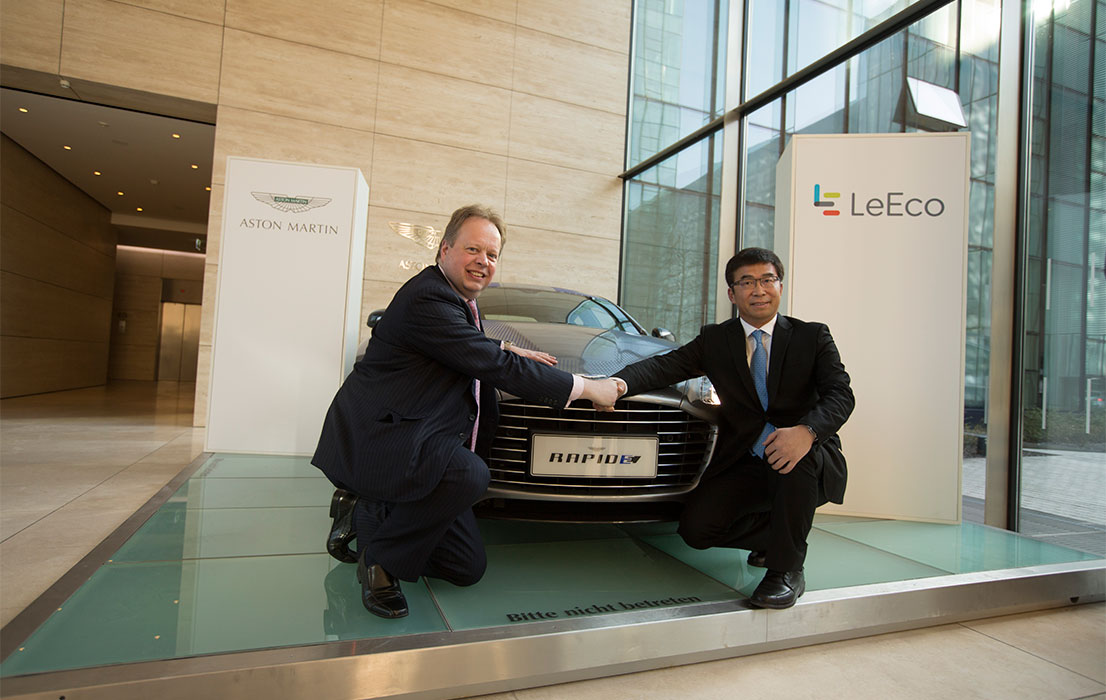 He added that the car could be available by 2018 and it would be built in Gaydon, England.
LeEco is already developing a strategy for promoting the electric car.
LeEco Auto division co-founder, Lei Ding said: "In China we have around 300 million people who visit our website.
"We could advertise the Aston Martin for free. And we can use celebrities to promote our vehicle.
"This is the way we do business."
LeEco's co-founder and CEO, Jia Yuenting is already backing electric car companies including Faraday Future, which is planning to start selling electric car by 2017.
The companies said that the three companies might work together in the future.
On the other hand, Chinese government is also encouraging car makers to produce electric cars.
The government aims to have more than 50 million electric vehicles in China by 2020 due to the increasing pollution in the country.
Image: Aston Martin CEO Andy Palmer and LeEco co-founder Lei Ding. Photo: Courtesy of Aston Martin
Source:
http://greenpowertrain.automotive-business-review.com/news/aston-martin-and-leeco-join-hands-to-develop-electric-car-180216-4814837