Ziggurat Brands has designed new brand identity and packaging for fresh, cold-pressed melon juice Mello.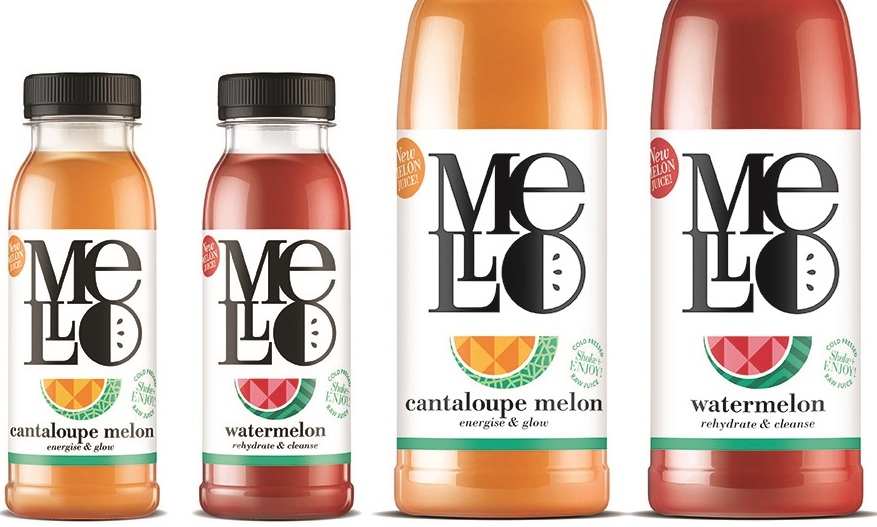 Mello is launching in 218 Waitrose stores in two flavours- watermelon and cantaloupe.
The melon juice brand was listed in Planet Organic, Whole Foods Market, Harvey Nichols and Ocado, but when it began talks with Booths and Waitrose, it was evident the brand identity and packaging design needed revamping.
Rose Aldean, Mello co-founder, said: "We needed an agency that would help establish Mello as the market leader in melon juice and melon products," continues Aldean. "We want to be to melons what Vita Coco is to coconut water and Copella is to apple juice. So, it made sense to talk to Ziggurat, the agency that first created the Copella brand."
Chris Metrrick, Ziggurat's creative director, said the new brand identity from highlights the exotic, stylish, and edgy nature of this new premium product - standing out in a crowded category.
He said Mello sources fresh melons from all over the world, and by using the cold-pressing technique captures all the goodness of these exotic fruits in the bottle.
"Our designs aim to convey just how precious this product is. It achieves that through the use of striking and unusual stylized geometric images of the fruit. These evoke not just the texture and flavour of the product but also the world of fashion. There is an editorial feel to the logotype, and the on-pack copy reads almost like the pages of a fashion magazine.
He added: "The green we have used is not typical – it is slightly blue – and is a colour Mello can own. The visual elements will come off pack and work in any future brand extensions."
Source:
http://www.packagingnews.co.uk/design/ziggurat-brands-revamps-mello-juice-packs/