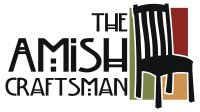 The Amish Craftsman, a Houston furniture store specializing in custom, hand-made Amish furniture has announce that they will be holding their 4th annual Meet the Builder Day on May 3rd. This year, the event will include five Amish craftsmen who will be visiting from Indiana. The craftsmen are expert builders of dining room, living room, bedroom, and office furniture.
"We are so excited to have our favorite craftsmen and their wives back down to Houston for our 4th Annual Meet the Builder Day," says Kimberley Murphy. "The builders are excited to meet all of our wonderful customers and it's a rare opportunity for them to meet the people that enjoy furniture from The Amish Craftsman in their homes. We invite you to stop by the store to visit with them to learn a little more about craftsmanship and furniture design or just to chat!"
The staff at The Amish Craftsman has been working hard to prepare for the event. The showroom has been updated so that all of the craftsmen's newest designs will be on display. These new designs include dining room tables, hutches and sideboards, entertainment centers, living room seating, bedroom furniture, desks, credenzas, file cabinets, and bookcases.
The event includes food, like ice cream and sweet treats, and other festivities. For every order over $1,000, customers will have the chance to pop a balloon for cash prizes. Every balloon is a winner and prizes go as high as $500.
Additionally, special savings will be offered on the visiting craftsmen's pieces displayed on the showroom floor. These savings are only available once per year, on Meet the Builder day.
Source:
http://www.furniture-magazine.com/news/article/houston-furniture-company-hold-annual-meet-builder-day/