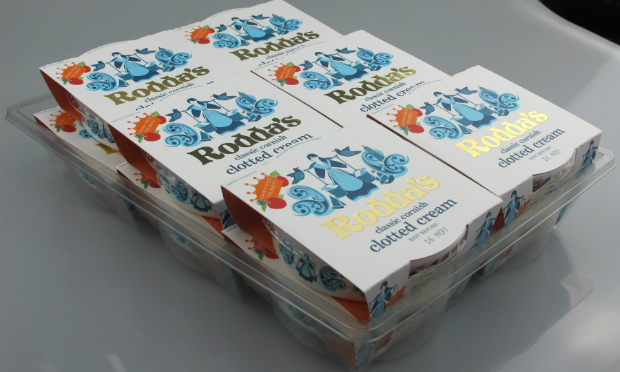 Rodda's was founded in 1890 and over 120 years later now has a global reach selling a range of dairy and gift products.
In working with Rodda's Par-Pak has come up with a solution that is easy to merchandise with simple shelf replenishment and optimisation of critical shelf space. The packaging is strong enough to endure the challenges of the supply chain and is produced in recyclable PET. The design makes for easy, customer friendly shopping.
The packaging is said to benefit retailers and Rodda's alike through impulse purchase, minimal supply chain and instore handling – short circuiting the process from warehouse to shelf in one easy step.
Source:
http://www.packagingnews.co.uk/design/par-pak-roddas-develop-new-cornish-clotted-cream-srp/