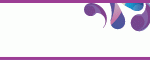 Space at the all-new January Furniture Show has sold out!
Confirming its status as the must-attend furniture event of 2015, the three-day industry showcase (13-15 January, Birmingham NEC) will play host to more than 300 exhibitors across four halls plus the Pavilion.
Said co-organiser Laraine Janes: "Since we announced last January that a new format furniture show would be held at the NEC in January 2015, the industry has got behind us and supported us all the way. The message has been loud and clear: the industry wants an annual show, it wants it in January. And it wants it at the NEC."
The level of support and early close of exhibitor sales has prompted organisers to book all five main halls – including Halls 4 and 5 – for the 2016 show, which runs from Sunday 24 – Tuesday 26 January. Organisers say they are developing a brand new, innovative floorplan, recognising historic positions of cand creating a more balanced, buyer-friendly show.
Meanwhile, the 2015 show is set to be the industry's single biggest trade event for the furniture and furnishings sector next year.
The star-studded exhibitor line-up includes the best known names in the business with every major brand that showed in 2014 supporting the new format event – plus many more. They include Parker Knoll, Duresta, G Plan Upholstery, Westbridge, Baker Furniture, Lebus, ercol, Furniture Origins, Sherborne, Alstons, Mark Webster, Ashley Manor, Collins & Hayes, Richard Stamp, Julian Bowen, Bentley Designs, Breasley, Vogue, La-Z-Boy, TCS, Corndell, Buoyant, Furmanac, Morris Furniture Group, Global Home, Rauch, PD Global, Gallery Direct, Celebrity, Wade Upholstery, GLPC International, Libra, Exclusive UK, Iain James, Seconique, Sweet Dreams, Wiemann, ROM, Willis & Gambier, David Gundry, Bentley Designs, Skovby, Serene Furnishings and Harrison Brothers.
Source:
http://www.furniture-magazine.com/news/article/january-furniture-show-confirms-must-attend-event/