Today, many entrepreneurs are building successful online businesses by cooperating with China manufacturers who make products, selling on e-commerce platforms or own site.
It may be the case that you want to follow in their footsteps by creating your very own business by selling your own physical products online. This article will lay out the foundations of how to accomplish exactly that.
From which product you want to sell, to where you want to sell. Everybody knows product is the key success of business. Thus, the question becomes how to source products with potential and high margins?
Before you even think about finding a manufacturer in China, you need to make a decision about how you are going to sell your products.
There are two prominent methods for selling products online:
One way is to create your own website, the other is to sell through on an online marketplace such as Amazon.
They each have their pros and cons.

Creating Your Own Website
This is perhaps the more labor-intensive route to follow, as you will have to dedicate hours to setting up a domain name, website hosting and company email accounts.
Many choose to skip this step and pay a monthly fee for a done-for-you e-commerce website builder such as Shopify.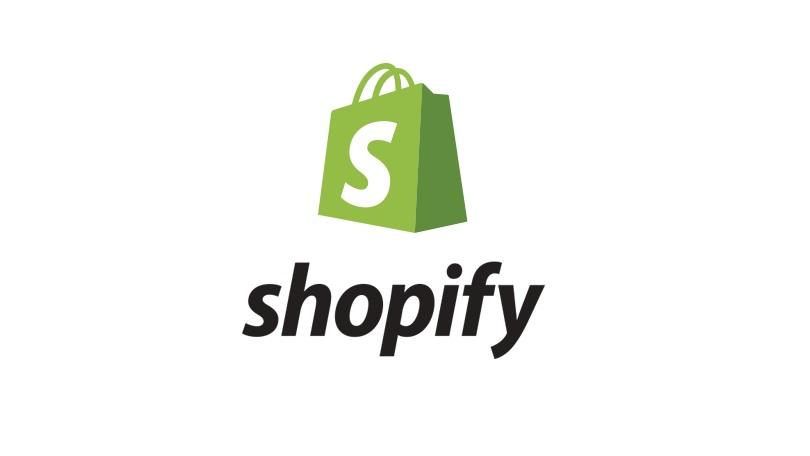 This way that all sellers have to do is to fill out a pre-existing template with the products they are going to sell and get to work promoting the website through social media, search engine optimization (SEO), and pay-per-click advertising (PPC).
Advantages and Disadvantages of Owning Your Own Online Store
The advantage of setting up an online business with your own website is that you don't have to pay fees to any third party for gaining access to their platform or for looking after your inventory.
This leaves you with a much higher profit margin after selling your products, which can be crucial if you are wholesaling the products on to other retailers.
But this method does come with its downsides.
First of all, you have to store and look after your product inventory yourself. In some cases, it may require you to rent a storage facility local to you, if the products you have chosen to sell are too large to store at home.
Secondly, as the website owner, you would personally have to deal with all shipping, transporting your products to a courier to send on to the customer. The same applies to dealing with returns and customer service enquiries.
Finally, just because you built a website, doesn't mean people will be able to find it. It could take you months before you manage to attract customers to your website, by which time your products may have become redundant.
Selling on Amazon
Those that opt not to create their own website often choose Amazon as a way to create their online business.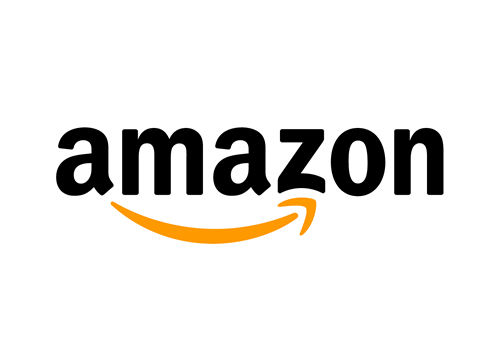 Fulfilment by Amazon (FBA) allows entrepreneurs to leverage the Amazon marketplace to sell their own products whilst taking advantage of their delivery networks, customer service, and storage facilities.
All sellers have to do is send their products to an Amazon warehouse and then set up their listing, and Amazon takes care of the rest.
Advantages and Disadvantages of Amazon FBA
The main advantage of setting up your online business through Amazon is that it is a more hands-off approach, nowhere near as much work is required to start selling your products.
They handle all shipping, returns and customer service requests, whilst all you have to do is ensure that there is enough stock of your product housed at a local Amazon warehouse.
Of course, there is a price for this convenience.
You need to pay an FBA-fee to amazon, storage costs, and shipping costs. All of these costs obviously erode your profit margins. The hope is that you'll sell more products on Amazon to make up for the smaller profit-per-unit.
This makes wholesaling very difficult on the Amazon platform, but it's not impossible, you just need to find the right product.
Another consideration is similar to the conundrum faced by website owners. Just because you have a product listed on Amazon does not mean people will buy it. You need to invest just as much time into promoting your product, through paid advertising, giveaways and working with influencers.
Once you've made a decision about which path you want to follow for setting up your online business you need to choose a viable product.
Choosing Which Product to Sell
Clearly choosing your online platform is only part of the process. The next step is to choose which product you are going to order from wholesaler or manufacturers in China.
No matter which method you have chosen to sell your products, you need to conduct market research to ascertain which products are popular and sustainable in the long term.
There are many tools out there that help analyze Amazon markets for competition, sales levels and ratings. Jungle Scout and Unicorn Smasher are just two of many tools that you can use to accomplish this type of research.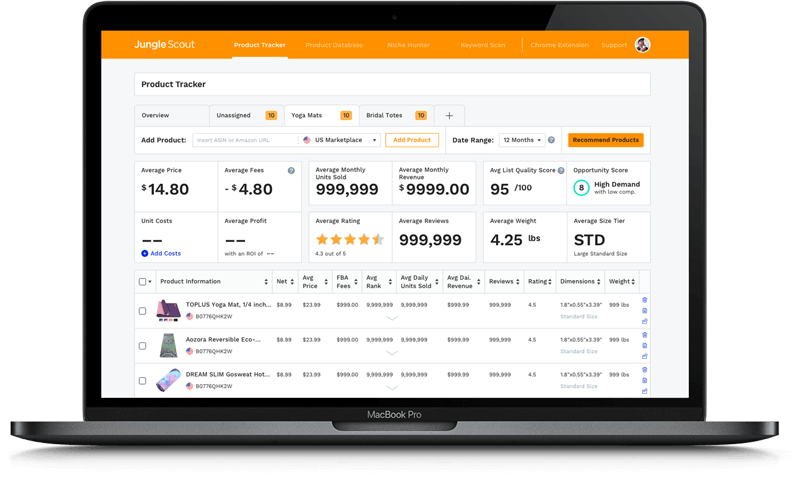 Even if you are creating your own online store these tools can still prove useful as they give you an idea of market demand for a product. If you find a product that's in high demand on Amazon, it's highly likely that it will be popular for websites operating outside of the platform too.
You can cross reference your Amazon data with Google Trends to make sure that people are increasingly searching for your product.
Sourcing a Product from China
Over 90% of products sold by website owners or Amazon FBA sellers come from China.
Therefore, the next stage of setting up your online business is going to be drawing up a list of Chinese manufacturers that can supply the product you've decided to sell based on the research you've carried out.
For this step you are going to need to find a Chinese manufacturing companies directory to make initial contact with a company that can make your chosen product.
There are many websites that can perform this function, the best of which is Made-in-China.com This company has been connecting Chinese manufacturing companies with clients from all over the globe since 1998.
But since there a multiple websites performing this function, it is worth explaining why they offer the best service.
Why Choose Made-in-China.com?
Made-in-China.com is one China's leading third-party business-to-business e-commerce platforms. But unlike some other similar websites, their commitment to quality has helped them to stand the test of time.
The biggest factor when sourcing products is trust. This is particularly the case when it is prohibitively expensive to fly over to China to meet manufacturers face to face to discuss the manufacturing of products, and inspect factories.
So how can you place orders safe in the knowledge that you will receive the products that you desire?
They aim to eliminate these types of problems by only working with the best Chinese suppliers. Their commitment to auditing manufacturers on their platform stands them out above the rest.
What is an Audited Supplier?
Audited suppliers have comprehensive and wide-ranging checks on the company to make sure they are ready to do business with global clients.

This includes a check of their business documents to ensure they have the right to provide what they say they do. Items such as: business licenses, export licenses, quality control documents and tax registrations are vetted to make sure they are legitimate.
Not only is a Chinese manufacturing company's documentation thoroughly examined, but their operations are certified by an independent body such as SGS or Bureau Veritas to make sure the production lines are of the highest standard.
Choosing an audited supplier gives you as the customer peace of mind that you are ordering your products for re-sale from a reputable source.
Speak to Chinese Manufacturers
The next stage is talking to suppliers on the Made-in-China.com platform. You need to speak to them about a range of topics, including minimum order quantities, additional prices for adding a logo to your product and shipping options.
One way of doing this is by using their product directory, to see if you can spot your product. If you do manage to find it, you can assess the names of manufacturers that supply this item, and view their basic costs.
It may be the case that you are creating a new product by putting a unique twist on an existing product to help it stand out from the crowd.
In which case, you are probably better served putting out a sourcing request. Here, prospective buyers have the opportunity to describe in detail what they are looking for and receive quotations from interested Chinese manufacturers.
Order a Sample
The next stage once you have found a supplier that you are happy to work with, is to order a prototype or sample of your product.
This is a crucial phase because it will prevent you spending thousands on products that weren't exactly what you were expecting.
When your sample arrives you need to look at whether the sample matches the pictures, test the quality of the product to make sure it doesn't break easily during use and finally assess the packaging. Is it good enough to protect your product during transit in a shipping container for 2-3 weeks?
Sample costs can add up quickly but it is important to realize that you may have to order more than one sample in order to develop a product you are 100% happy with.
Consider Shipping and Delivery Costs
This is something you will need to devote a lot of time to, because getting it wrong could cost you hundreds in taxes and fees.
Most Chinese manufacturers will offer Free On Board (Freight On Board) which means delivery to your nearest port is included. But once it has arrived, it is then up to you to get it from the port to wherever it needs to go whilst taking care of any customs clearances and taxes.
You also need to think about insurance whilst your cargo is in transit, with many Chinese manufacturers offering Cost, Insurance, Freight (CIF). This operates in the same manner as FOB ensuring your products are delivered to your nearest port with shipping and insurance included.
At this point, it can be easier to enlist the services of an international freight forwarding company which will pick up your products in China and deliver the products to your door or a nominated address (such as an Amazon warehouse) with all the necessary insurances, taxes and fees paid within one price.
Place your Order
Once you've had detailed discussions, ordered samples and tweaked your design to create a product you're happy with, it's time to place an order with your preferred supplier via the Made-in-China.com platform.
Orders generally take 2-3 weeks to arrive if using shipping freight, or less than a week if your product is light and small enough to take advantage of air freight.
Make sure to pay attention to Chinese New Year. During this period, factories in China slow right down before shutting down for at least 3 weeks altogether in late January or early February depending on which date it falls.
Not placing your order in time can leave you without stock for months as factories reopen and gradually to build back up to pre-existing outputs.
List Your Products When They Arrive
Once your products arrive either at the Amazon warehouse (you'll receive a notification when they do) or at your businesses address, it's time to put them up on your website or list the products on Amazon.
This is where you'll need to spend time on important aspects such as photography (usually on a white background) and product descriptions that entice shoppers to buy your creations.
Once you've got photos that you're happy with and a product description that sells your product it's time to market them to potential customers!
As already mentioned you will have to invest in marketing, either through pay-per-click advertising, working with influencers or optimizing your listings for either Google or Amazon search engines.
Once you begin to get orders, you can scale your business by renegotiating with the supplier.
Asking for discounts on bigger orders, leveraging your buyer power for quicker turnaround times, and developing new products, can see your business go from a part-time hobby to an international powerhouse within a few years.
All it requires is hard work, dedication and commitment.
Conclusion
So there you have it, a step-by-step process to launch your own online business using products manufactured in China.
From learning which are the best platforms to sell on, to acquiring knowledge on how to source Chinese manufacturers, you now have all of the ingredients to start your own successful online venture.
Pay a visit to Made-in-China.com to get some product inspiration and an idea of costs for your first order.
Source:
www.made-in-china.com